You asked for it, and we've got it! The All-New 2019 Nissan Altima is here! With a bold new exterior, and immaculate features throughout! This is the first All-Wheel Drive Altima sedan to be released. Not to mention the World's First VC-Turbo Engine. You won't want to miss out on this All-New Altima!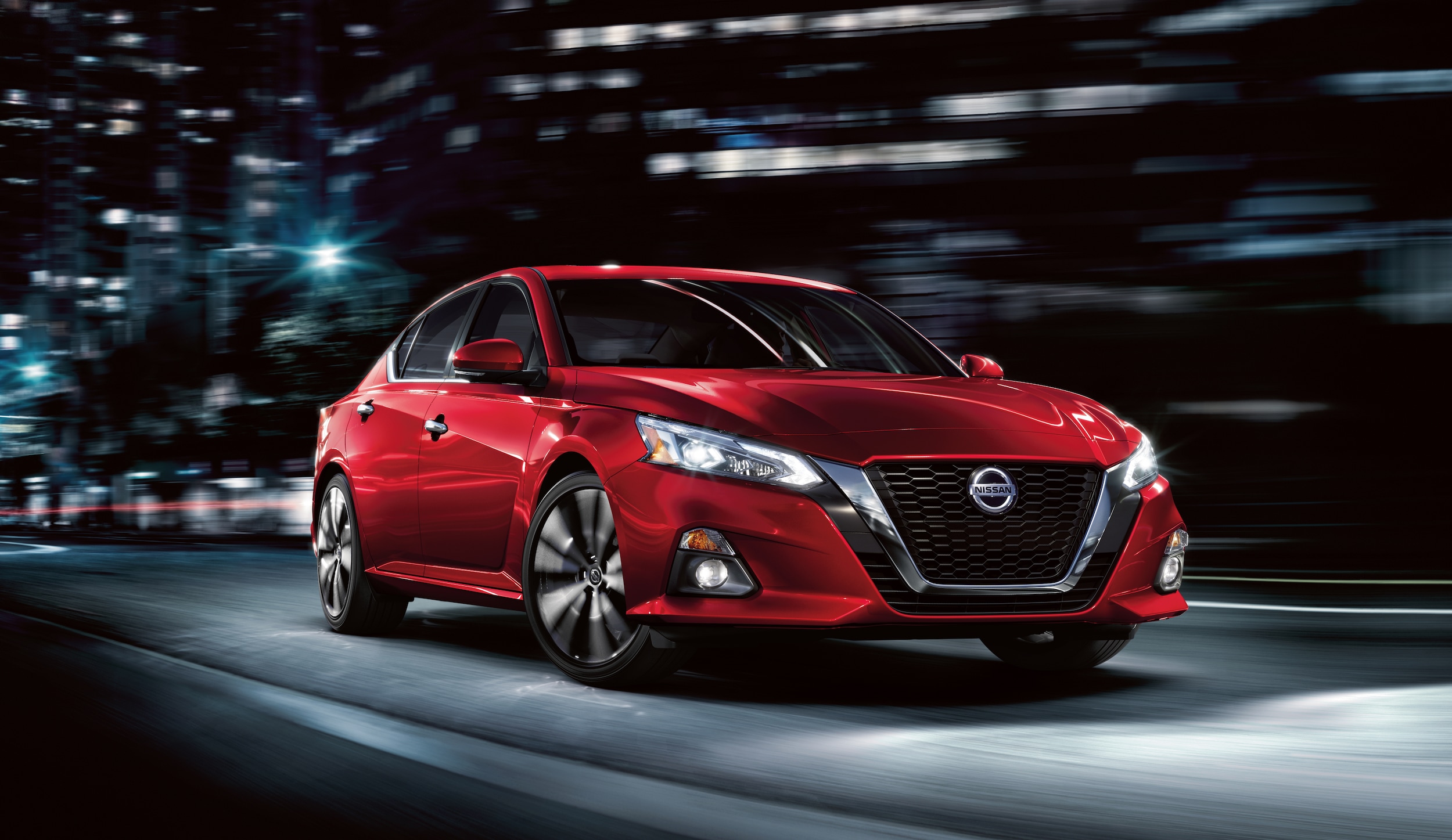 The All-New 2019 Nissan Altima is packed with standard and available features not offered in the Toyota Camry. These features include several options such as, Key Activated Remote Start, 8-Way Power Driver Seat, Class-Exclusive USB Type C-Outlets, and of course Intelligent All-Wheel Drive! This vehicle doesn't just compare to other models, but is voted by Auto Pacific, the Best-In-Class Combined All-Wheel Drive Fuel Economy!
With the World's First VC-Turbo Engine, your new Altima is set to respond to your driving instantly. Not only that, but the engine adjusts the compression ratio to maximize Fuel Economy or Output as you're cruising the freeway. When we say this, the engine is either flexing for more Muscle, or extending for better fuel efficiency. When you thought it couldn't get any better, the 2.5 Liter DIG (Direct Injection Gasoline) engine packs some serious punch when reaching for the best Fuel Economy. This provides a smoother, quieter, and quicker performance without making efficiency a compromise.
Nissan Intelligent Mobility is the next step in your driving journey. Making bumps, curves, and hills a walk in the park. Active Ride Control makes those bumps in the road seamlessly disappear by automatically applying the brakes and adjusting the engine torque to smooth out your ride. Intelligent Trace Control reads the road, so you can hug the curves knowing that you won't slip from your lane. Hill Start Assist assures you that the car behind you will stay there, and not in your back bumper. This prevents you from rolling backwards, giving you enough time to switch from the brake to the gas pedal.
The exterior isn't the only thing with an upgrade. The front seat is packed with more leg room then ever with 43.8 inches of room! That's more room than the 2019 Honda Accord, and the 2019 Toyota Camry! Apple CarPlay comes standard in all New Nissan Altima, ensuring you're iPhone is the easiest part of your commute. Including Type-C USB Outlets making sure you're plugged in and ready for the commute for years to come.
Ready for your New Altima? Come Shop with us at Larry H Miller Nissan Corona Today!