You've heard it a thousand times from the lady across the street, a coworker, the Uber Eats guy, the restaurant server, the starving actor. You've probably even said it yourself once or twice. You've definitely said it to every single person you've met outside of Southern California. Let's face it, we have the best weather in the world. With the hustle and bustle of our daily lives, we often forget that we should be outside enjoying its awesomeness.
That's why we at Larry H. Miller Nissan Corona have come together to give you our favorite hikes around Corona. Besides having an excuse to drive your Nissan to the trailhead, hiking also offers a great workout and—double bonus—you get to check out some awesome views. Here are our top three destinations we hope you'll enjoy as well.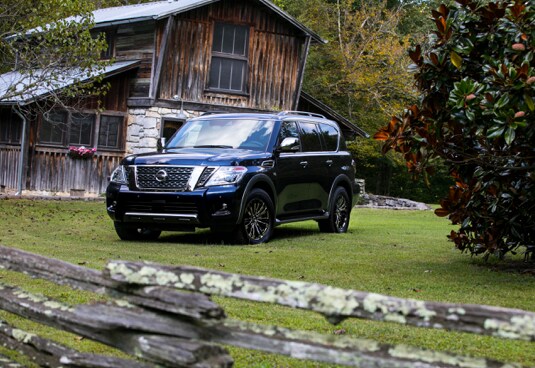 Skyline Drive Trail: A fan-favorite, this route is about 11.5 miles round-trip and you gain around 3,000 feet in elevation. Getting to the very top of the trail is worth it as you can see the entire valley. Word of advice: get there earlier in the day to get a parking spot and beat the heat.
Fresno Canyon Trail: This hike is perfect for nearly everyone since it's only about 4.5 miles round-trip. Fresno Canyon trail is great because dogs are allowed on the trail as well—just don't forget the leash. Word of advice: don't fret about the steep lengths of the trail; there's usually a path to bypass it.
Upper Holy Jim Trail: We're not going to sugarcoat it—this trail is rough. But it's worth it. The summit of the trail is Santiago Peak (Saddleback Mountain). From there you can see Catalina Island and most of Orange County. Word of advice: there is no clear summit; the fenced-in telecommunication equipment and satellites are the summit.
We've gone out on a little bit of a limb here to tell you what we think are the "best" hikes around Corona. With that being said, we understand that you might beg to differ. That's why we'd love for you to stop by and tell us what your favorite hikes are. While you're here, we'll show you what our favorite Nissan models are that can help carry your adventure-seeking spirit into the mountains.